Call toll free: +1 (833) 888-9346 or +1 (248) 242-4290 info@whitedoveglobal.com
Quantum Encyclopedia
$499.95
The Quantum Encyclopedia includes 2,600 pages of Quantum Biofeedback Stress Reduction Protocols, Nelsonian Homeopathy, Quantum Biofeedback Natural Health Aids, Classical Homeopathy Nutrition, Anatomy and Physiology, Education on Isodes and Nosodes, Definitions of Terms, Quantum Biofeedback Education on Symptoms, Quantum Biofeedback Education on Causes, Education on Vitamins, Education on Minerals, Education on Amino Acids and more!
Description
Your purchase of the Quantum Encyclopedia will also include the 850 page A-Z Protocols manual at no additional charge!
Brands
The Quantum Academies
The Quantum Academies has been providing quality, structured education for complementary medicine practitioners for many years in dozens of locations in the United States, Canada and throughout the world. During the past eight years our focus has shifted from live classes to distance education, in order to reach our students that could not conveniently attend our week-long classes. With distance learning, our students can combine a quality education at a self-determined schedule.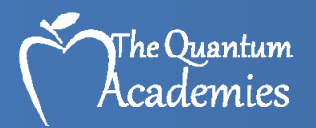 Category: TRAINING & EDUCATION
Tag: Quantum Encyclopedia