Whether you are a new or established practitioner, we are here to support you every step of the way. From pre-purchase consultations to post-purchase support services WDGM has over 20 years of professional experience in the complementary health field and is a trusted partner and authorized representative that works directly with the manufacturer of the SCIO and EDUCTOR Biofeedback systems.
We Are Here To Help
Our product portfolio includes New SCIO | EDUCTOR Biofeedback Systems, Pre-Owned Biofeedback Systems, InLight Medical Polychromatic Light Therapy Systems, Training/Education, Support Services and Nutritional Products.
OUR HAPPY CLIENTS KNOW THEY CAN TRUST WDGM
I can't say enough about Jake and White Dove Global. I just bought my Eductor Biofeedback unit and have had consistent and succinct communication with Jake throughout the process. My unit arrived yesterday and Jake was quick to set up a "getting started" call to help me on my way. I know I can count on White Dove Global for anything that may arise as I begin my journey, couldn't have asked for a better resource.

Hello friends, My name is Jenna and I have had the Scio since 2004 . It is an incredible technology and of course is very specific and requires someone to train you as well as set up your system. I met Jake at a seminar years ago and I took his number in case there was a date in the future I might need his services.

Well, My computer broke down and it won't even turn on.. I went around and around trying to figure out how to reinstall the system , get a new computer ,ect. and I contacted a few other people and I was still in a quandary. Without recognition from the past , Jake immediately made me a priority in helping me solve this problem. It wasn't only his expertise that I was so impressed with but his willingness to do what ever it took to solve the issue and it wasn't a simple task at all.

In the course of our session, wherein he took over the computer, we spent a few hours talking and I realize that he not only is a professional with the highest standards but a very evolved being who intention is to make a difference for humanity. I would recommend his company to anyone and everyone. I have several people who want the system and some other services and products as well and here is where I will direct them to.

I am so impressed with the service, the quality and the selflessness this man gave to me. Thank you, Jake. I am one of your greatest fans. Jenna

I can't speak highly enough of Jake, I was in a real "pickle" with my Scio and Windows 10! Jake guided me patiently through the process until till we found a solution, I now feel confident having Jake as my "lifeline" in all aspects of my SCIO functions, thanks so much mate!

One of the best company relate with energetic medicine & homeopathic product in the States.

Hi , we are new and this site and Jake is like new door to new world.

I always been able to count on Jake with any issue related to the SCIO or the Eductor. His friendliness, professionalism and knowledge are some of
his many strengths. I wish a very prosperous 2017 Peace on Earth !

Working with Jake Cunningham has been an incredible experience for me.
After my 2012 software crashed January 1, and after going through quite a bit of difficulty, I found Jake! Not only did he encourage me to move forward, Jake was extremely supportive in helping me find a new computer and helping me download the 2016 software. I really believe that he goes beyond what is expected of him to help people. He is such an asset to the quantum community. I know now that I have someone I can reach out to and get the answers that I need. Thank you Jake! you were a lifesaver and a great supporter.
Blessings,
Elaine

My morning started out with neither of my two computers working. I contacted Jake, and he promptly replied. In a matter of a couple of minutes, he had me up and going. Wonderful person to reach out to for help. Jake will definitely be the person I call when in need of help. Thank you again, Jake, you are awesome! Blessings, Charlene

White Dove Global has been family to me for over 10 years. The training, support, dedication and love that they share to all (and especially within the Quantum community) is just beyond measure.
I always think of White Dove and the Cunningham family as a Lighthouse beacon for Bioenergetic Medicine here in the U.S.
I was trained by Dr Bill Cunningham almost a decade ago and I am deeply grateful for the wisdom, integrity and guidance from him alone, as well as the whole team there at White Dove.
What I learned from their program has literally changed my whole life. It has created within me, the ability to help others by using the Bio-Protocol to see exactly what is needed to create major changes. Changes that are both seen-and felt!
Jake Cunningham, our new visionary Director, is always out there guiding all the amazing new levels of Quantum Medicine and Energy Wellness Support. I'm thrilled that his family represents what we are all striving for daily-excellence in our own health and well-being.
Thank you for always being available for me and willing to serve when I needed lifted up. And also a massive THANK YOU!!! for all your positive influence on me and our whole Quantum family.
We all need more of that kind of medicine!!!
Matthew 7:7
'One Dove, One Love '

I have been talking to Jake through the years since I purchased my SCIO. Even though I did not purchase it from him, and wish I had, he has always talked with me about any problem I had, any questions I had, and work to get me an answer. I had a particularly trying problem today that kept me from operating my system and he was able to work through it with me and as usual in an extremely friendly, helpful, and knowledgeable manner. I have enjoyed the educational opportunities with White Dove through the years and will continue to do so. I will be utilizing my system more so in the future as I look towards retirement from my current job and move into my retirement business of bioenergetics. I look forward to more constructive interactions with White Dove and Jake.

I wanted to take the time to thank Jake Cunningham! He saved me once again!!! No one wants a stressed out practitioner. My computer started glitching out as I had a very old sony vio with windows xp. I called Jake and he guided me every step of the way. I FaceTimed him at the computer store and got a great deal on a "quantum" super fast computer. Then the next day, being a Saturday so I didn't miss any clients he teamed viewer'd in on my new computer and loaded and activated the qx software. He made sure all my settings were correct and updated. All my old clients are saved to my new computer too! No downtime! No having to reschedule clients!! Jake was so reassuring and confident! What a true blessing! I am forever grateful to white dove global and Jake!!!

I have been working with White Dove for over 13 years now and cannot speak highly enough about everyone there, especially Jake. I recently needed to upgrade my biofeedback computer and Jake helped me with every detail. He not only helped to make sure I purchased the right computer for my needs that would last me another 10 years like the last one they helped me with, but even helped me set it up at the last minute, taking away from his family time so I could work on my sick daughter. White Dove is not just a business I work with, they are my tribe – I love this family!

When I first contacted Jake Cunningham at White Dove Global about selling my 2nd-hand biofeedback device, I felt quite overwhelmed, knowing the flood of 2nd-hand devices out there that people were also trying to sell, plus all the technical issues of up-grading an older device, etc, etc. From the very first moment I spoke with Jake he inspired hope and confidence that this could be done….. and he did sell it, just last week!! Jake is one of the kindest and most trustworthy person I have ever known. This was not just a business transaction….. Jake became a real friend. And he very knowledgeably and professionally took care of all the technical issues which were way over my head and understanding. I can't say enough how grateful I am to have sold my device through White Dove Global. I also know that the one who bought my device will have technical support from White Dove Global for some time, and this evokes such a good feeling of support and trust all around…. May White Dove Global thrive and prosper, as I'm sure it will!

Hi! I contacted Jake Cunningham because I was having problems downloading the latest version of the biofeedback to my computer. He was extremely helpful and made the upgrade experience seamless. I would definitely work with him again.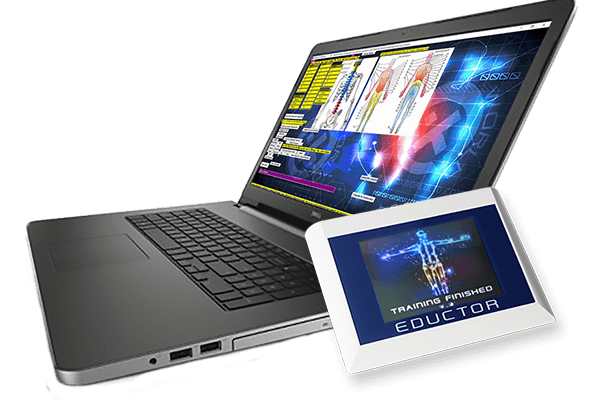 White Dove Global, a leading official distributor through QX World Kft and QXSUBSPACE for Quantum Biofeedback Technology and excels in every aspect of the buying experience, from personalized recommendations for your particular practice through system placement, activation, and technical support.
* These fields are required.
I am raw html block.
Click edit button to change this html