feel free to call us +1 (248) 242-4290 info@whitedoveglobal.com
6/PORT-2/PORT & 6 Pad | Platinum
$4,995.00
The InLight Medical Platinum System takes patient care to the next level. It is perfectly designed and packaged for maximum self-care at home, in the office, and on the go! The Platinum System features a state-of-the-art 6/PORT PRO Controller with InLight Progressive Multi-Pulse™ technology coupled with a versatile, travel-lite 2/PORT system. The package includes six (6) polychromatic therapy pads providing the healing power of over 1000 polychromatic LEDs.
Description
FEATURES
The InLight 6/PORT PRO Controller with Progressive Multi-Pulse™technology

3 easy-to-use automatic settings pre-programmed with Progressive Multi-Pulse™ technology
7 manual setting options for professional applications
The InLight 2/PORT Traveler controller with Progressive Pulse™ technology

Simply turn the device ON and enjoy the benefits of Progressive multi-Pulse™ technology
7 manual setting options for professional applications
InLight Medical PLT Therapy Pads are interchangeable between the two controllers:

FACEMASK 104 Red/Blue PLT
LOCAL 132 Red/Infrared PLT
(2) BODY 264 Red/Infrared PLT
PAINBUSTER II 180 Tricolor PLT
BODY 264 Blue/Infrared PLT
6 output ports allowing for maximum polychromatic dosing and customized applications.
InLight Medical System embroidered carrying bag
Brand
In Light Medical Systems™
In Light Medical Systems™ provides a dynamic and user-friendly polychromatic light therapy system intended for clinical, professional and home user applications.
LED polychromatic light therapy involves the use of light emitting diodes (LED) delivering red, blue, and infrared light to the skin.  These three (3) wavelengths stimulate beneficial innate cellular responses increasing circulation and activating the release of nitric oxide.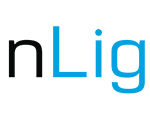 SKU:

126SYS6
Categories: 6/PORT - System Packages, INLIGHT MEDICAL, System Packages
Tags: 6/PORT-2/PORT & 6 Pad | Platinum, Light System Packages, Light Systems

Please Send Enquiry
Thank you for your interest! Please complete the following information and we will contact you within the next 24 hours.
* These fields are required.
White Dove Global Marketing, LTD is an official Authorized Representative for Inlight Medical and the InLight Medical Light Therapy Products.
Disclaimer: No information, service, or product offered by White Dove Global Marketing, Ltd or its duly authorized representatives is intended, in any way – explicit, implicit, by implication, or in reference, to be a substitute or replacement for competent, traditional, licensed, professional medical care. There are no guarantees on any service or product, unless stated otherwise. Consumers chose their own products, services and/or practitioners off our listing and are responsible for themselves.
Copyright 2012 - 2019 - All Rights Reserved White Dove Global Marketing, Ltd. | P.O. Box 250292 West Bloomfield, MI 48325