feel free to call us +1 (248) 242-4290 info@whitedoveglobal.com
Painbuster 90 Pad – Red
$250.00
The InLight Painbuster 90 Red and Near-Infrared (NIR) PLT pad provides the polychromatic application of red and near-infrared photonic energy to the body in a powerful way. This special design features close proximity of the LEDs in a soft neoprene pad, allowing for more concentrated delivery of light for increased circulation.  The small size of this powerhouse pad makes applications on just about anywhere simple and easy.
Description
FEATURES
5" x 8" neoprene flexibility for ease of application anywhere on the body
Comfortably secured by a Velcro strap
InLight Medical PLT Therapy Pads are interchangeable between all InLight controllers
90 diodes of the polychromatic blend of red and NIR photon energy
40 red diodes (470 nm)
50 NIR diodes (850 nm)
Controller required and sold separately.
Brand
In Light Medical Systems™
In Light Medical Systems™ provides a dynamic and user-friendly polychromatic light therapy system intended for clinical, professional and home user applications.
LED polychromatic light therapy involves the use of light emitting diodes (LED) delivering red, blue, and infrared light to the skin.  These three (3) wavelengths stimulate beneficial innate cellular responses increasing circulation and activating the release of nitric oxide.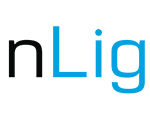 Categories: INLIGHT MEDICAL, Red & Infrared Light Pads
Tag: Painbuster 90 Pad - Red

Product Search
Choose your preferred currency